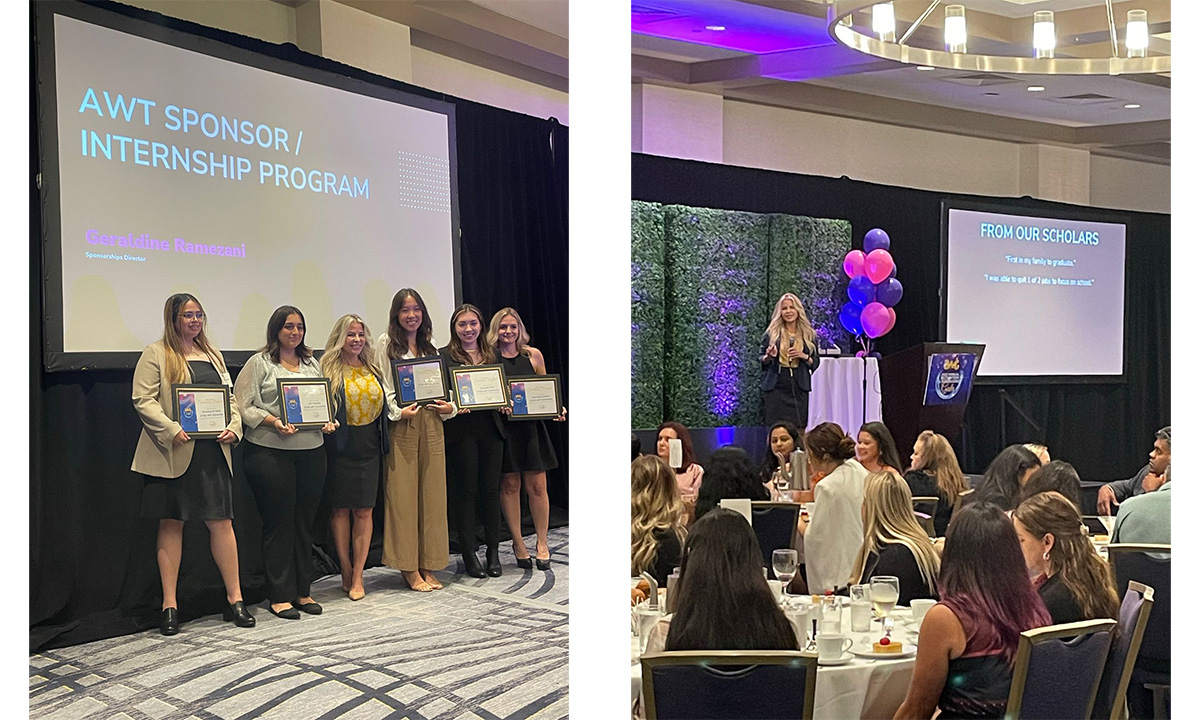 Scholarship Program
By enhancing the opportunities for women to enter the field through education, personal and professional growth, and the development of mentoring relationships within the technology community.

To date, 112 scholarships have been awarded, valued at $750,360!
Scroll down to learn more.
Our 2023 Scholarship Program application process has closed. We are in the process of notifying scholarship recipients. Our application process for 2024 will begin in the 4th quarter of 2023, so please check back then.
Advancing Diversity Within the Technology Industry
The Advancing Women in Technology (AWT) Charitable Foundation awards annual scholarships to help women dedicated to furthering their education in the technology field. Our scholarship awards are made possible through the generous support of our sponsors, members, community and industry friends.
The scholarship program is open to female candidates only. Applicants must meet the following criteria: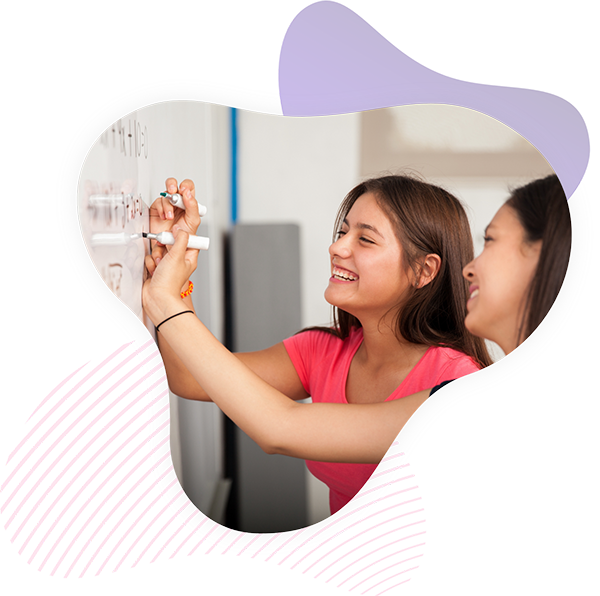 Female, US citizen
California resident
Major must be in an area of STEM
B.A or B.S qualifies
Applicants will be asked to demonstrate how their area of study aligns with a career in technology
There are no age requirements for scholarship applicants
Prior recipients are not eligible to re-apply
Must be an undergraduate attending a California university or college (proof of enrollment or college acceptance letter required from finalists)
Community college does not qualify, only 4-year, non-community college or university qualifies
High school or college GPA of 3.0 or greater (transcript required from finalists)
First-year college student applicants must provide a high school transcript
This is a needs-based scholarship. If selected, you will be required to provide proof of FAFSA eligibility:
Documented FAFSA Expected Family Contribution (EFC) of $50,000 annually or lower for this needs-based scholarship; extenuating circumstances may be considered for any EFC slightly exceeding this amount. The EFC is available from the Student Aid Report.
If selected, you will be required to submit a two-minute video to share during our awards ceremony to highlight what the scholarship means to you.
AWT Charitable Foundation Scholarships Paid (Cumulative)
How has AWT scholarships helped our past scholars…
"
First in my family to graduate.
"
I was able to quit 1 of 2 jobs to focus on school.
"
Helped my single mom pay for my college.
"
I'm a child of immigrant parents and had to take it upon myself to fund my college. AWT was life-changing. We are dedicated to the advancement of women in technology.
112
---
Scholarship Recipients
$750,360
---
Scholarship Funds Distributed
256
---
Community Award Nominations